Car Wreckers Hallam
Used Auto Parts Hallam
About Car Selling at Car Wreckers Hallam
Do you own an old, broken, scrap or an unregistered car? Are you looking to sell your unwanted car instantly? Do you wish to have maximum cash for cars right away? If your answer is "Yes" to all these questions, you are at the right place.
Car Wreckers Hallam specialize in eco-friendly dismantling and wrecking of all popular and generic car makes and models.
Whether your car is unregistered, used, or accident-ridden, we offer to take all in exchange for top dollar cash. Our team of car valuation experts determine the overall value of your car by asking you the basic details, and later physically assessing it. Depending on what the condition of your car is, we may offer you cash as high as $12,999.
Instead of letting your scrap and junk car taking up your garage space, turn it into quick cash by selling it to the right buyers. When looking for the scrap buyers, you will come across a number car wrecking businesses that will offer you various deals. Your smart choice then would be to go for the company that not only offers you good cash, but also provide you with free services as well.
Earn Cash for Cars As High As $12,999
Car Wreckers Hallam have some of the best cash deals for all in Melbourne who wish to sell their old, unregistered or unwanted cars for wrecking and recycling.
We have a great value for all types of cars, trucks, minivans, buses and SUVs including 4wds. Nevertheless, all junk, broken, scrap, old and damaged cars are accepted at our car wrecking yard in Hallam.
All you need to is to inquire about a free quote for your car. After agreeing to price, we will send our team for payment, paperwork and pick up.
Hassle-Free Car Removal in Greater Dandenong
Once you confirm that you are selling your unwanted scrap car to Car Wreckers Hallam, we immediately schedule a day for removal. That's right! It is all up to you to select the day most suitable to you. Not only do we offer a completely free car removal, we offer to do it on your terms.
Car Wreckers Hallam promise a same day removal, regardless of how near or far your location is. We can access all locations within a day and promise you a hassle-free car removal.
Our teams asks for a quick physical inspection of the car as soon as they arrive at your location. After fully assessing, we hand you full cash for its exact worth. And then begin to tow the car away. We come fully equipped to tow all kinds of heavy-duty, light-duty, medium-duty and special-purpose cars. 
How it Works?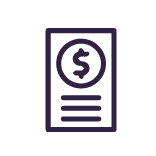 Free Quotation For Car
1- Share vehicle details to get an estimate price for wrecking your car for cash.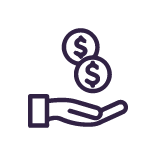 Payment On The Spot
2- After agreeing to price and booking, we come at car place to pay the money.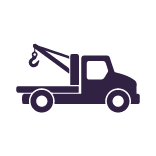 Same Day Car Removal
3- Our team will remove and pick up your car right after the payment and paperwork.
Extra Advantages of Dealing with Car Wreckers Hallam
Take a look at all the extra benefits and advantages that we offer our clients at Car Wreckers Hallam.
Free junk car evaluation – no obligation
Cash for cars as high as $12,999
Instant cash payments right on the spot
Free scrap car removal in Melbourne
Junk car wrecking and recycling
Clean-green car dismantling and salvage
Genuine car parts from almost all makes
In addition to paying you highest possible cash for your unwanted cars, we offer you all of these services completely free of cost. When making a deal with Car Wreckers Hallam you absolutely do not have to worry about being charged with any hidden fees.
Each one of our services can be availed all across Melbourne. Our widespread network of salvage yard all across the city allow us easy access to all the suburbs.
We Accept All Cars for Wrecking
We have a great deal of expertise in dealing with all popular car makes. At Car Wreckers Hallam you can avail services from either of the following.
Daihatsu, Honda, Land Rover, Renault and Chrysler
Jaguar, Jeep, Nissan, Peugeot, Isuzu, Dodge and Subaru
Volvo, Kia, Mazda, Citroen, Great Wall and Volkswagen
BMW, Proton, Alfa Romeo, Mitsubishi, Holden and Fiat
Audi, SsangYong, Skoda, Hino, Saab, Toyota and Daewoo
Hyundai, Lexus, Mercedes Benz Ford and Mini Cooper
Our team of car wrecking specialists have full expertise in all makes. They know everything on how to go about each model. Sell us any of the models listed below. Contact us on our customer care helpline of you wish to sell a model that you do not see in this list.
Sign Up Online For a Free Car Evaluation
In order to sell your junk car to the most reliable car wreckers in Melbourne, get in touch with our staff at Car Wreckers Hallam.
Give us a call on our customer care helpline or send us an email to request a cash quote. Or we also have an easy online sign up. We have a quick quote form online that allows you to enter all the necessary details of your car and your identity. As soon as we receive your details, we send you our estimation and wait for your approval. 
Upon approval, we schedule a pickup and come to pay you the full cash for your car's worth.